Restraining Orders in Rancho Cucamonga
Protecting You and Your Children from Domestic Violence in Ontario, CA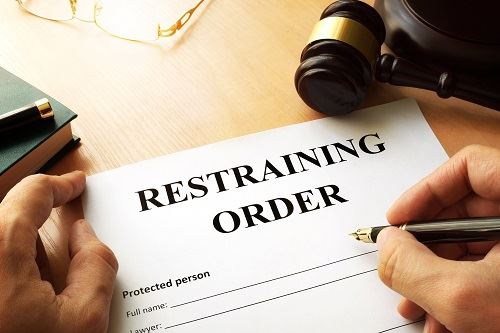 Domestic violence can be a severe threat to you and your children's well-being. Physical abuse can inflict mental pain as well. Domestic violence also comes in the form of emotional abuse, threats of abuse, harassment, stalking, and other offenses that can disturb your peace. In this distressing situation, you need to be aware of your legal options.
At Quinn & Pulley, APC, we can be your voice, helping you to understand and assert your rights. With over 70 + years of combined legal experience, we know how to skillfully present your case. We are prepared to do our utmost to secure the safety of domestic violence victims.
Our Rancho Cucamonga family lawyers can help you obtain the following:
Emergency protective order: Lasts 7 days. You can ask for this at any moment, as an officer can access a judge 24/7 for an EPO.
Temporary restraining order: Lasts until your domestic violence hearing in court, which could be 20 to 25 days. You can request a TRO by completing the necessary documents and explaining your situation to a judge.
Permanent restraining order: Lasts for about 3 years. A judge can issue this "permanent" restraining order after a court hearing.
Criminal protective order / "stay-away" order: Occurs when a district attorney files charges against an abuser. This lasts during the criminal case, and if the abuser is convicted, will last three years after the domestic violence case is closed.
When these legal protections are enacted, they are meant to ensure that the abuser stays away from your residence, your child's school, and your job site. Our certified family law specialist can hear your side, track down the evidence, and deliver the personalized advocacy you deserve so that you can quickly find legal protection.
Progress to a Healthier Future: Speak to Our Rancho Cucamonga Family Law Attorneys Today
Your well-being and safety come first at Quinn & Pulley, APC. We can help you and your children move safely forward through both immediate and long-term strategies. Don't wait! We are ready to assist you today.
Meet with us for free to see how a Rancho Cucamonga family law attorney can help you improve your life. Se habla español.