Divorce Attorney in Rancho Cucamonga
Helping Families in Ontario through Difficult Times - Call
(909) 922-2028

Today

Choosing to get a divorce is one of the most difficult decisions a person can make. Divorce can bring many mixed emotions, which can easily cloud a person's judgment and lead to rash decision-making.

We have been the trusted choice of many other families because:
We have over 70+ years of combined legal experience
We offer our clients free consultations
We are a team of multilingual attorneys
We were founded by a Certified Family Law Specialist
If you wish to pursue a divorce, it is very important that you remain level-headed and seek the counsel of our divorce attorney in Rancho Cucamonga as soon as possible. You can and will get through this, and we can help. Call (909) 922-2028 today.
Should I File Contested or Uncontested Divorce?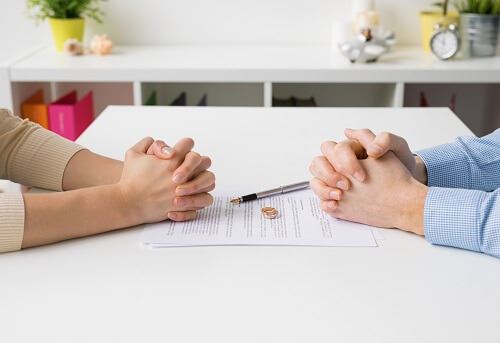 An individual can choose to file for a contested or uncontested divorce. A contested divorce is, as its very name suggests, contentious because both parties cannot agree on divorce-related matters such as child support, child custody, and visitation. These divorces must be settled in court, which can be lengthy and emotionally taxing for both parties. Uncontested divorces are those in which both parties can amicably agree on everything and simply need to sign the required documents to make their divorce final.
Whether you are filing for a contested or uncontested divorce, our firm can guide you through the entire process. As a Certified Family Law Specialist, our firm's founding attorney can help you survive this stressful experience by providing you with the caring and passionate legal representation you need. With over 70+ years of combined legal experience in handling the most difficult divorce cases, we are the type of law firm you need at your side.
Should you choose to entrust your divorce case to our firm, you can benefit from the following:
Personalized attention
Document preparation
Comprehensive explanation of your rights and options
Compassionate legal counsel
What Is California's Residency Requirement for Divorce?
In order to file for divorce in California, you first have to meet a residency requirement. The residency requirement states that:
Either you or your spouse must be a California resident for the six months preceding your filing
You must have lived in the county that you are filing for at least three months preceding your filing
If you lived in two different counties for three months each during the six months prior to filing, you can file in either county. If you don't meet both of these residency requirements, then your case may not be accepted, or it may be dismissed.
Is California a 50/50 Divorce State?
The court will divide property and debt equitably in California, but this only sometimes means 50/50. The court will consider all of the relevant factors in each case, including the length of the marriage, each spouse's income, the needs of any children, and the contributions of each spouse to the marriage.
If the spouses cannot agree on a property division, the court will decide based on what it believes is fair. However, the court will consider all relevant factors in each case and will not automatically award each spouse 50% of the property.
If you are going through a divorce in California, speaking with our attorney to discuss your rights and legal options is crucial. Our Rancho Cucamonga divorce attorney can help you understand the law and represent you in court if necessary.
Ready to Move Forward? Contact Our Rancho Cucamonga Divorce Attorneys.
For more information about how our firm can be of assistance with your divorce case, please contact us today. The sooner you seek the help of a well-versed and results-driven lawyer, the higher the chances are that you will achieve the most favorable case outcome possible. You can move on to the next chapter of your life with the help of Quinn & Pulley, APC. Our divorce attorney in Rancho Cucamonga is ready to help you.