Family Law Attorney in Rancho Cucamonga
Handling Family Law Matters for Over 70 Years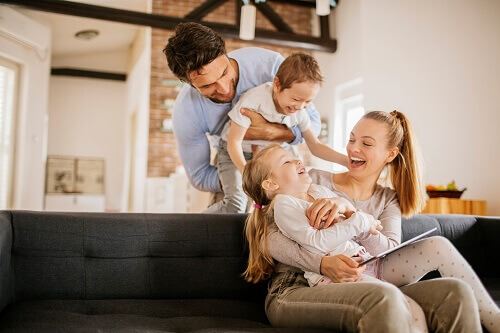 Few things are more stressful than dealing with an unresolved family law matter. The uncertainty associated with many family decisions can cause you to lose sleep at night as you search for a resolution. No one knows this better than our Rancho Cucamonga family law lawyers at Quinn & Pulley, APC.
Contact us today to see how we can help you navigate your family legal matter.
Meet Beverly Quinn
Attorney Quinn has been guiding families through some of the most complex family law cases, and she is ready to do the same for you.
As a Certified Family Law Specialist, she can provide you with the personalized, results-driven strategy you need to reach your goals.
Our firm can help you resolve the following family law matters as quickly and effectively as possible:
In the event your case needs to be settled in court, you can place your absolute confidence in our extensive trial litigation skills. Licensed to practice in all California courts, we will relentlessly protect your rights and interests in court so that you can feel the peace of mind.
Our firm's founding lawyer has become known in the Inland Empire as a highly-skilled trial attorney with experience in complex family law litigation. Our goal is to make this process as easy as possible for our clients, while also minimizing the harm that can come with litigation.
Speak With our Rancho Cucamonga Family Law Attorneys Today
When it comes to moving forward with a family law case, it is wise to obtain as much information as possible about your rights and legal options.
This is why we provide all of our potential clients with a free case evaluation so that they can gain a better understanding of what to expect. Our multilingual team would be happy to answer any of your questions and address any of your concerns.
For the compassionate and well-versed legal representation you need for your family law case, please contact us as soon as possible. Quinn & Pulley, APC is here to help you look to the future with hope.