Property Division in California
Work with a Family Law Expert in Rancho Cucamonga & Ontario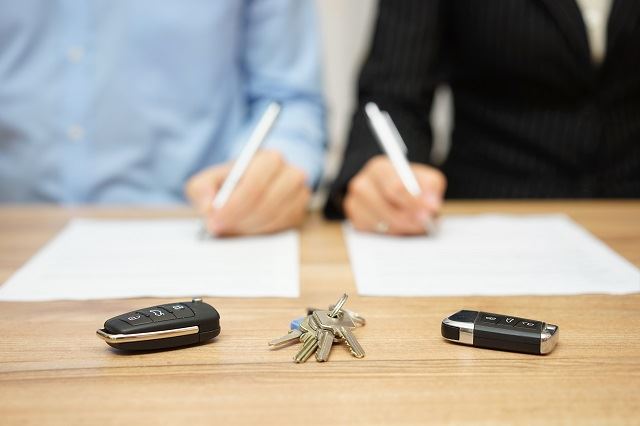 When going through divorce, property division can be one of the more complicated matters to address. At Quinn & Pulley, APC, we strive to help clients find solutions to their property division complexities, as well as any other family law matters they may be facing. Whether your property division matters can be resolved through mediation or call for litigation in court, our Rancho Cucamonga divorce attorney has the skills and experience needed to assist you!
What Does a Property Division Lawyer Handle?
How property will be divided between you and your spouse in the instances of a divorce.
What's a Community Property State?
California is a community property state, which means that any income earned by either spouse during the marriage and all the property purchased with those incomes is marital property and is owned equally by each spouse or partner. At the time of divorce, the property, assets, and debts acquired during the marriage must be divided equally.
The equal division of property includes:
Identifying the community property
Valuing the community property
Establishing how the community property should be distributed
As one of San Bernardino County's premier law firms, our team is prepared to assist clients whose matters can be resolved smoothly, as well as those who must go to trial in order to establish terms of property division.
Separate Property Rules in California
California law recognizes that married individuals do have the right separate property, which is then not subject to division. This may include:
Property acquired before marriage or after the date of separation
Property acquired through inheritance
Property received by one spouse as a gift to that spouse alone
Any rents, profits, or interest earned on a separate property asset
Establishing, Valuing & Dividing Property
There are three main steps that must occur during property division:
Determining whether property or debt is marital (community) or separate property
Determining the value of the marital property
Dividing the property
1) Community vs. Separate Property
Property that one spouse owned alone before the marriage, or acquired by gift or inheritance during the marriage, is considered to be separate property. The state of California also indicates that property acquired before divorce, but after the date of separation, is separate property. The date of separation is defined as the moment from which one spouse decides to end the marriage. To determine this date, some type of physical act of separation combined with other actions that demonstrate the spouse has decided to end the marriage must be clearly identifiable.
2) Determining the Value of the Property
The divorcing spouses must determine how much the marital property is worth. Typically, the parties will assign a monetary value to each item of property.
3) Dividing the Property
Assets can be divided in a number of ways. The parties may assign certain items to each spouse by allowing one spouse to "buy out" the other's share of an asset. They may also sell assets and divide the proceeds. Another option is to agree to continue to co-own property together, even once the divorce is over. In addition to property division, divorcing spouses must also divide all debts accrued during marriage. This may include mortgages, car loans, and credit card debts.
Board Certification Backed by Over 70+ Years of Combined Legal Experience
At our firm, we are prepared to assist clients with their property division matters, whether their situation can be resolved through negotiation or mediation, or must be handled in court. Our founder is recognized as one of the most experienced trial lawyers in the Inland Empire, giving her the ability to provide our clients with effective representation if their property division matters must be resolved through litigation.
As a board certified family law specialist, Attorney Quinn truly is an expert in her field of law. We understand the complexities that may come with family law, and we possess the skills and resources needed to take on even the most complicated cases. Whether you are able to go through property division in a peaceful manner or your situation calls for litigation in court, we stand ready to provide you with the devoted counsel and guidance you need.
To begin taking the steps toward properly dividing your property, do not hesitate to contact our firm! Give us a call today to get started by scheduling your free, no obligation consultation.