Rancho Cucamonga Father's Rights Attorney
Protecting Fathers' Rights in Custody, Paternity & Support Cases in Ontario, CA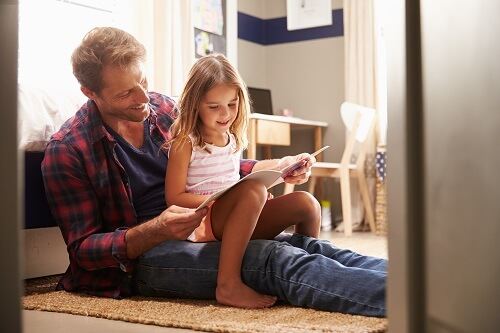 Suppose you are a father who is separating from your child's mother or obtaining a divorce. In that case, you have specific rights to your children. At Quinn & Pulley, APC, our lawyers have over 70 + years of combined legal experience to offer you.
To speak with an experienced father's rights lawyer in Rancho Cucamonga, California, give us a call at (909) 922-2028 or contact us online today.
Child Custody Laws in California for Fathers
In California, fathers have equal rights to mothers to seek custody, visitation, and support for their children. The CA state law doesn't discriminate between fathers and mothers.
Regarding child custody cases, California no longer favors the mother automatically, even when the children are young.
Our lawyers know the laws, we know your rights, and we know what legal strategies protect them. Family dynamics have changed with the changes in our society, and fathers' relationships with their children need to be protected.
Fathers choose our California family law firm because:
Father's Legal Rights in California
Father's rights can extend beyond just custody and visitation. For example, fathers have the right to be consulted before their child is put up for adoption. They have the right to take time off of work to raise their children. And they have the right to parenting time without interference.
Suppose you were married to your child's mother. In that case, paternity is automatic so if you are fighting for custody of your children in a divorce, know that the courts no longer assume that a mother will get custody. However, you would face different challenges if you were never married to your child's mother.
If you are an unmarried father, you must establish paternity legally. Even if you can prove that you are the child's biological father, if you were never married to the child's mother, you won't legally have any rights or responsibilities for your child unless paternity is lawfully established.
Establishing paternity is necessary for:
Once paternity is established by the court, you will have all of the legal rights and responsibilities of a parent. This means you can request child custody and visitation orders to visit with your son or daughter legally. You will also be responsible for paying child support, and you will have to pay for your children's uninsured healthcare expenses.
Our Fathers Rights Attorney in Rancho Cucamonga Can Help
Whether you anticipate a custody battle, need a post-judgment modification to your custody or support arrangement, or wish to establish paternity, you can turn to the Rancho Cucamonga fathers rights attorneys at Quinn & Pulley, APC for legal guidance and support.