Need Divorce Mediation in California?
Work with one of San Bernardino County's Premier Family Law Firms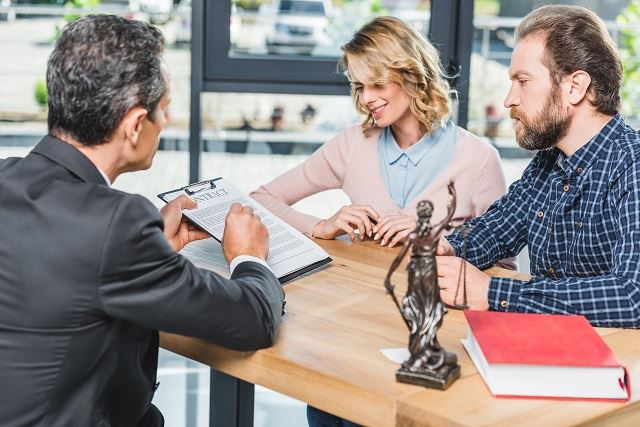 Are you looking for a mediator for divorce in California? Do you want a mediator backed by an experienced legal team with decades of family law expertise? If so, it may be in your best interest to contact The Law Office of Beverly W. Quinn. At our firm, we are devoted to helping our clients get through divorce and other family law matters in a manner that is as pain-free as possible. Our founder has over five decades of experience in the field, during which time she has developed an in-depth understanding of the family law system and what it takes to successfully mediate a divorce case.
What Are the Benefits of Divorce Mediation?
Divorce mediation is the voluntary process during which trained professionals guide divorcing spouses through the process of dissolving their marriage. Ultimately, divorce mediation allows for the marriage to be dissolved without the need for divorcing couples to go to court.
Advantages of using a Mediator for Divorce in California:
Allows you to stay out of the courtroom
Less time-consuming
More cost-effective
Spouses are able to set their own terms instead of a judge deciding for them
Protects parent-child relationships
Allows for privacy
Creates a safe environment for all parties
Promotes effective communication
When it comes to establishing the terms of a divorce, things can get messy. This is where mediation comes in—it serves as an alternative form of dispute resolution. Rather than spending an excessive amount of time, money, and energy in court, spouses are able to peacefully work through the terms of their divorce.
Avoid Spending Time, Money & Energy in the Courtroom!
Divorce mediation requires the involvement and agreement of both parties. Our goal is to help you resolve issues pertaining to child custody and visitation, child support, property division, and spousal support in a peaceful manner.
Unlike courtroom processes, mediation enables the parties involved to resolve their matters in a way that allows for minimal stress and allows the divorcing spouses to openly communicate in an environment that is safe.
When an individual retains our representation, we ensure they are always informed about the status of their case, their rights, options, and alternatives. We do everything we can to simplify the divorce process for our clients, and we constantly make sure we are providing them with the level of support, guidance, and encouragement they deserve.
Set Up a Free Case Evaluation Today
If you would like to find out more information about mediation, do not hesitate to contact our firm. We also provide potential clients with a free initial consultation, so take advantage of our offer and schedule yours today!