Rancho Cucamonga Child Support Attorney
Fighting to Secure Your Family's Financial Future in Ontario!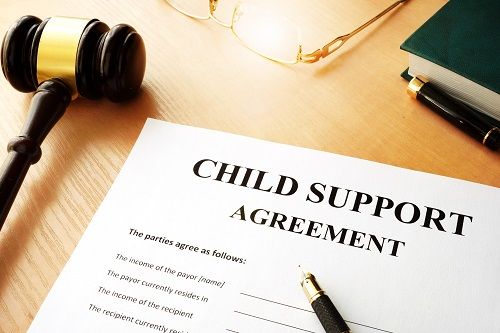 Throughout the state of California there are numerous laws and guidelines set in place to ensure that children receive the court ordered amount of medical and financial support they need from their parents. If you are facing a child support dispute, it is imperative that you contact Quinn & Pulley, APC immediately. We know how to protect the financial future of your family and will exhaust our resources in order to do so on your behalf.
When you retain the representation of our firm, you can be confident that your case is in good hands. We understand how emotionally exhausting obtaining child support can be, and we don't believe you should face the legal system alone. Without our firm representing your rights and goals, you could experience difficulty obtaining the outcome that you desire. Make the smart choice - secure the assistance of our Rancho Cucamonga family law attorney.
Contact us or call (909) 922-2028 to schedule a consultation with our Rancho Cucamonga child support attorney!
How Can Quinn & Pulley, APC Help with Your Case?
With over 70 + years of combined legal experience, our legal professionals have been helping families navigate through a wide variety of legal complexities. Due to our extensive experience, we have the knowledge and fortitude necessary to represent your case next. We understand how difficult separation can be on a child. As such, we are committed to helping you secure the funds necessary to raise your child comfortably. Whether you are pursuing child support for the first time or looking to modify your current child support plan, our team can walk with you every step of the way and help you make every decision and informed decision.
Our child support services include, but are not limited to, the following:
Litigation services
Document preparation services
Decision modification services
How Is Child Support Defined?
Essentially, child support is a monthly payment that the non-custodial parent gives to the custodial parent in order to cover the costs of supporting the child financially. Typically, these payments are made until the child turns 18. If the child is still attending high school and living with the custodial-parent, child support payments may be required until the child is 19 years of age. In some cases, the parents may agree to extend the length of child support because the child is unable to become self-supporting as a result of a disability.
Child support is established by a mathematical formula established in California's child support guidelines. This formula is based on your net monthly disposable income. It is important to understand that the outcome of this mathematical computation can often be unfair. If this is the case for you, we will work to adjust your payments to ensure you that are paying a reasonable amount that works for you and your children. Whether you believe your ex-partner intends to use the child support for selfish motives or you cannot afford to make the monthly payments- we will utilize our resources to obtain a favorable outcome that suits your needs.
We Are Here for You When You Need Us Most
Due to the complex nature of family law cases, it is important that you enlist the professional assistance of our firm. You can be confident in our ability to help your child receive the proper funds to reach their greatest potential. Establish your child support and protect your rights by contacting Quinn & Pulley, APC for immediate representation.